WHAT'S INCLUDED
Free maintenance and repair work.
Free resizing.
Free cleaning and polishing.
Free inspections.
Free lost stone replacement.
RING RESIZING
"This morning, I had a couple come in for a new wedding band. The husband told me that he had one from us, but it was too small. I told him he didn't have to purchase a new one, we would just size his existing one. When he asked me what the charge would be, I told him it was free and included in our lifetime warranty. He was ecstatic that he didn't have to pay!"
- Shane Co. Jewelry Consultant, Kennesaw GA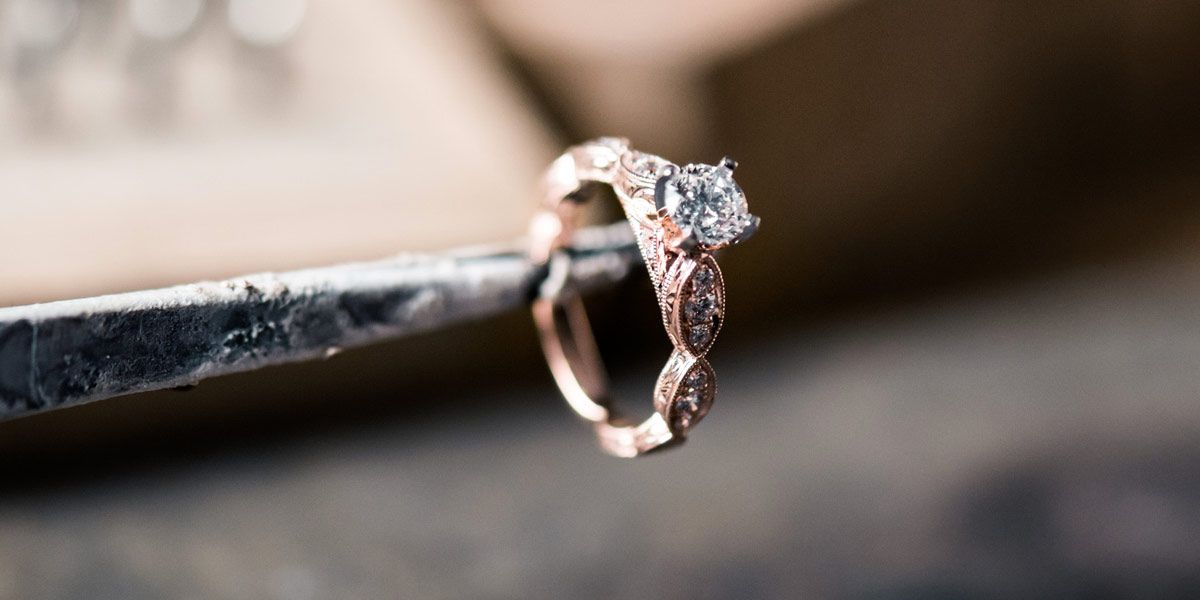 LOST CENTER STONE
"My diamond fell out of my ring yesterday...Of course I panicked and my husband reminded me that we had a lifetime warranty with Shane Co. when we bought it 17 years ago. Sure enough I retrieved the paperwork and I took it to Shane Co. this morning and they are replacing it in full. I'm so happy. My heart rejoices!"
- Christine C, Shane Co. Customer
WHAT'S COVERED
All jewelry made entirely of gold, platinum, or silver.
All jewelry made of gold, platinum, or silver that has natural diamonds, rubies, sapphires, and semi-precious gemstones.
All jewelry with cultured pearls.
All wedding bands made of cobalt, titanium, zirconium, meteorite, and Damascus steel.
When a Shane Co. product is passed along within a family, the jewelry continues to be guaranteed under the standard warranty guidelines.
Every Shane Co. stone is guaranteed for life under our warranty, including rubies and sapphires. We'll never sell a stone that was glass filled or otherwise treated with something not permanent, which means we can stand behind our stones. Rubies and sapphires commonly undergo treatments (typically heat treatment, either with or without beryllium) to intensify the stone's natural color. These treatments are permanent.
FREE CLEAN & CHECK
We offer unlimited free clean and checks to maintain your warranty, always at your convenience and done while you wait.
To keep your lifetime warranty active, please visit for a clean and check approximately every 6 months. You are welcome to bring your Shane Co. jewelry to any of our stores or ship it to our service center at any time for inspection, cleaning, or any other maintenance it may need.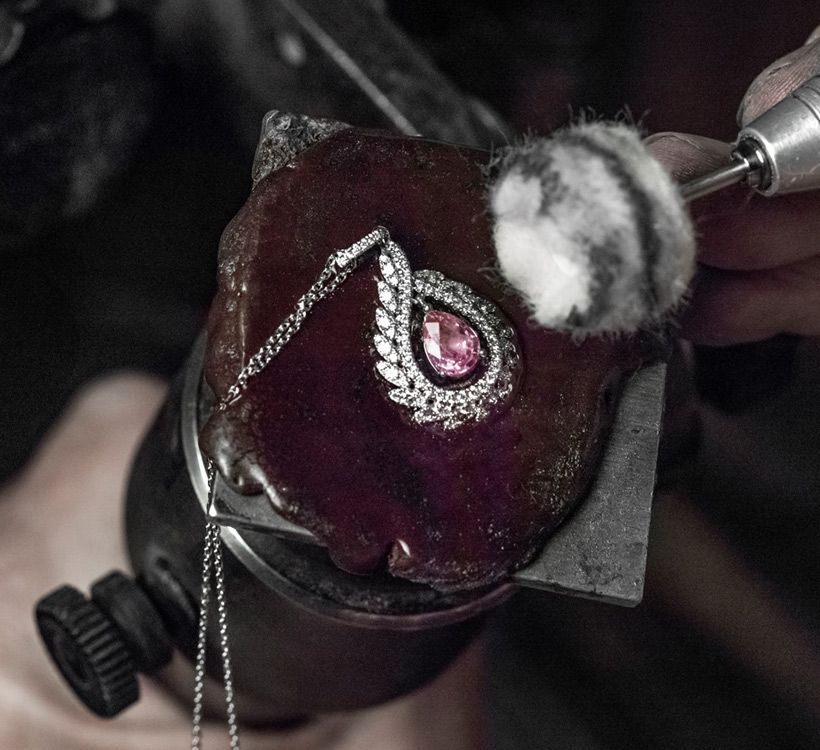 FREE LIFETIME MAINTENANCE
"We purchased a ring over 20 years ago and they still clean, service and honor the lifetime warranty. The best customer service we have ever encountered. Thank you Shane Co. !!!"
- Evan T., Shane Co. Customer
IN-STORE
Bring your Shane Co. jewelry to a store, and a jewelry consultant will clean your merchandise using an ultrasonic cleaner (when appropriate) which contains a chemical cleaning solution, a steamer, and/or polishing cloth. Feel free to watch this process through the window of the Clean & Check Station. Next, your item will be professionally inspected, and your visit will be recorded in our system. Depending on the result of your inspection, a recommendation for maintenance or repair may be made, which will require additional time in the shop.
A clean and check approximately every 6 months is required to ensure preventative maintenance is performed at the appropriate time. Also, a cleaning ensures your merchandise is always presented at its best as you wear it.
Our free clean and check service is available every day we are open. For the fastest service we recommend bringing your jewelry in Monday through Thursday.
LIFETIME WARRANTY
"Best place to buy jewelry period! Been going here for years. They stand behind their warranty. Have a great no pressure sales staff that takes time to listen to your needs to make sure you get what you want! They won't disappoint! They deserve more than 5 stars!"
- Brian F., Shane Co. Customer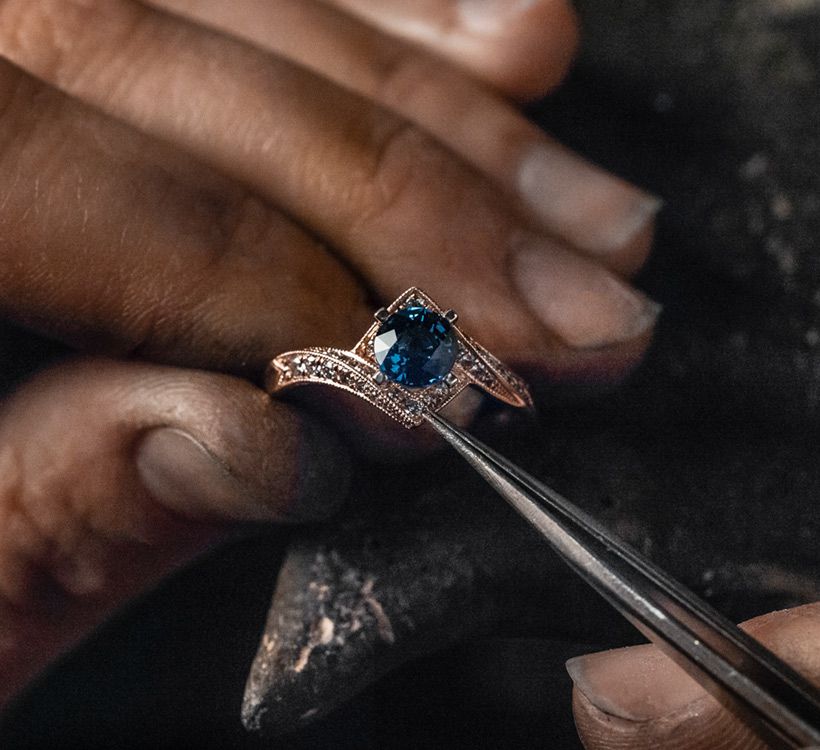 SHIP IT TO US
If you are unable to visit a Shane Co. store, you may have your jewelry cleaned, inspected, and serviced by mailing it to the Shane Co. Service Center at:
ShaneCo.comc/o Brinks Incorporated2203 Uravan StreetAurora, CO 80011
DIRECTIONS FOR MAILING:
1. Print and complete the
2. Package your item, and if you have a copy of the certificate of authenticity, please include it.
3. Mail your package via United States Postal Service Certified Mail, insured, with "return receipt requested". Insure it for the certificate of authenticity amount. We will pay for return shipping.
We will carefully inspect your jewelry and professionally clean it. If we discover any potential problems requiring attention, we will contact you for authorization to complete required maintenance. Since this may require extra time in our shop, we will provide an updated timeline for returning your jewelry back to you, and we will do it free of charge.
COMMON QUESTIONS
I'm pregnant and need my ring resized. How much does it cost?
We'll resize your ring as many times as you need it, for free.
The center stone on my engagement ring fell out. What do I do?
While this very, very rarely would happen, our warranty even covers the center stone.
My white-gold wedding band is looking dull. Is there a way to make it shiny again?
We'll re-rhodium it for free, to keep it looking like the day you bought it.
Can I get items like earrings cleaned & checked too?
Yes, all Shane Co. jewelry is covered by our warranty. Bring them in and we'll clean and check them for free.
FULL WARRANTY DETAILS
The above is just a summary.
Click here for complete details.
WARRANTY PRICE COMPARISON
Shane Co. Vs. Average Retail Jewelers' Fees
| Task | Frequency | Other Jewelers | Shane Co. |
| --- | --- | --- | --- |
| Replace Center Diamond | Rarely | Up to thousands | Included |
| Replace Side Diamond | Infrequently | Up to thousands | Included |
| Resizing | 5 times | $600+ ($120 each time) | Included |
| Retipping Prongs | 6 tips | $120+ ($20 per tip) | Included |
| Rhodium Finish | 10 times | $900+ ($90 each time) | Included |
| Shank Replacement | Once | $260+ | Included |
| Solder Ring and Band | Once | $50 | Included |
| Fixing Crooked Prongs | Once | $75+ | Included |
| Estimated Cost | - | $2,005 up to thousands | Included |
WHAT'S EXCLUDED
If your Shane Co. jewelry is stolen, and you provide a police report describing the stolen jewelry, you will be able to purchase replacement jewelry at a discount. We have no desire to profit from your loss. We recommend that you insure your jewelry against theft and total loss. If your insurance agency would prefer an appraisal on their own form, please bring in their form, the appraisal, and the jewelry. We will be glad to complete their form free of charge.
Merchandise will not be guaranteed if it's been abused or worn for activities outside the norm. A few examples could include: dropping it down a garbage disposal, running it over with a car, or doing arduous activities like rock climbing and working out.
-
Jewelry that can't be reworked to look like new (like stainless steel)
+
Resizing of rings made with metals that can't be resized
Metals that can't be resized include cobalt, titanium, zirconium, meteorite, and Damascus steel.
+
Jewelry not capable of being reworked to look like new
This includes nonprecious materials and metals like leather, rubber, stainless steel, carbon fiber, and tungsten.
+
Resizing of titanium and cobalt wedding bands
Due to the tremendous strength and hardness of these metals, we're unable to resize them.
-
Jewelry that's been worked on by someone other than a Shane Co. jeweler